"6 Quick & Simple Ways to Cope with Overwhelm – From FUNK to FUNCTION"
Happiness & Wellness Coaching
"Loving yourself is healing the world"
When you commit to your own self-healing, growth and deepen your awareness to nurture and love yourself, you will cultivate peace and balance in your life and discover a greater understanding of who you are and what brings you TRUE HAPPINESS.
"I have learnt regardless of what is happening in life, good or bad, it is in those times that you need to "embrace you" to find better fulfillment, happiness and self-healing to overcome sometimes our greatest obstacles.   It is possible"
Over the years I've worked with many men and women who want to find a greater understanding of themselves, and how to overcome repeated life patterns and self-limiting beliefs.   With heart-centered, soul-inspired, intuitive wisdom, I've been able to help release negative blocks, shift conscious awareness and inhibiting mindsets to a more positive state of well-being and overall happiness.
Imagine living a SOULicious life filled with more meaning and the ability to move through life with calm and beauty; embracing life's hurdles with a greater sense of acceptance and openness to life's lessons.
AWAKEN your inner GODDESS step into the AMAZING YOU, you are meant to be
 Transcend fear into love, sadness into joy, emptiness into happiness
Release negative self-limiting beliefs
 Raise your vibration
Shift into alignment with your truest and best self
Cultivate peace and positivity
Reclaim your happy self
Create more joy, fun, HAPPINESS and LOVE in all aspects of your life
"It's not selfish to love yourself, take care of yourself and make your happiness a priority. It's necessary!" Mandy Hale
Love

Learn more on how you can begin working with me and start living the life you deserve!
I am committed to helping you create a foundation to transform your life, overcome obstacles, invoke thought, inspire change and move you to improving your life, so that you can
NEW Packages and Programs COMING SOON
I offer soul-inspiring, heart awakening, happiness, wellness and spiritual coaching so that you can lead a life with meaning and purpose and live YOUR TRUTH.
For more information on my current programs, services, workshops and retreats please email
It's not who you are that holds you back, it's who you think you're not.
~ Author Unknown
Teacher · Mentor · Speaker
Vita is a Happiness & Wellness Coach, and the creator of Embrace You and The Happiness Goddess
Vita has over 20 years experience as a teacher, presenter and a facilitator of holistic and corporate wellness retreats and workshops. She is a certified "Happiness Coach" graduate, of a program taught by Dr. Robert Holden, one of the world's most sought-after experts in the field of positive psychology and wellbeing.
Vita has earned a Certificate as a C.N.H.P ~ Certified Natural Holistic Practitioner from The Transformational Arts College in Toronto, and is an active RYT ~ Registered Yoga Teacher, and Mindfulness Meditation Coach, integrating both Holistic Wellness and applied Happiness and Positive Psychology and Mindfulness Techniques into her coaching practice.
She is a graduate of the 9-Week Intensive Mindfulness Meditation Course at St. Joseph's Hospital in Toronto based on studies by Jon Kabat-Zinn from Harvard University and incorporates much of these teachings into her own self care practice.
She has a particular interest in  spirituality, yoga, meditation, mindfulness, love, soulful self-care, love vs fear, and the cultivation of inner peace, joy and happiness, and taping into the feminine GODDESS energies.
She has studied with experts such Robin Sharma, Dan Sullivan, Dr. Robert Holden, Jon Kabat-Zinn and Patrick P. Dahdal. She has had the privilege of meeting and seeing some influential spiritual leaders, such as the Dalai Lama, Dr Wayne Dyer, Louise Hay, Marianne Williamson, Loretta LaRoche, and Doreen Virtue. All which have influenced her a great deal, and have inspired her to walk this path.
Vita has worked with all types of genres from youth to young adults, to seniors and middle aged individuals who want to achieve a greater understanding of self, what it means to live well and be happy. Vita will teach you how to EMBRACE YOU, LOVE YOU, and help you connect you to your Divine and Authentic Self, leading you to living a life full of PURPOSE and INTENTION.
Vita is a single mom, raising a precious little boy and believes that she can only be the best to her child if she's the best to herself first. Her son is her joy, her love and her light.
Vita believes in helping others be the very best they can be, and being an example of LOVE in all that she does. Her soul purpose is LOVE, to be an example of love, to give, receive and exude LOVE in all ways.
Vita's passion and zest-for-life attitude is contagious. Vita is on a mission to help serve and inspire the world one person at a time.
"Vita is a beautiful, compassionate, loving goddess! As a mom, healer, yogi and entrepreneur she strives to balance life with love and leads with an open heart! Vita deeply cares for the people in her life and she is dedicated to bringing more LOVE, JOY and HAPPINESS to the planet and all those she intersects with through her work and day-to-day living! It is an honour to know her and have her in my world!" Tara Antler ~ Intuitive Healer & Spiritual Mentor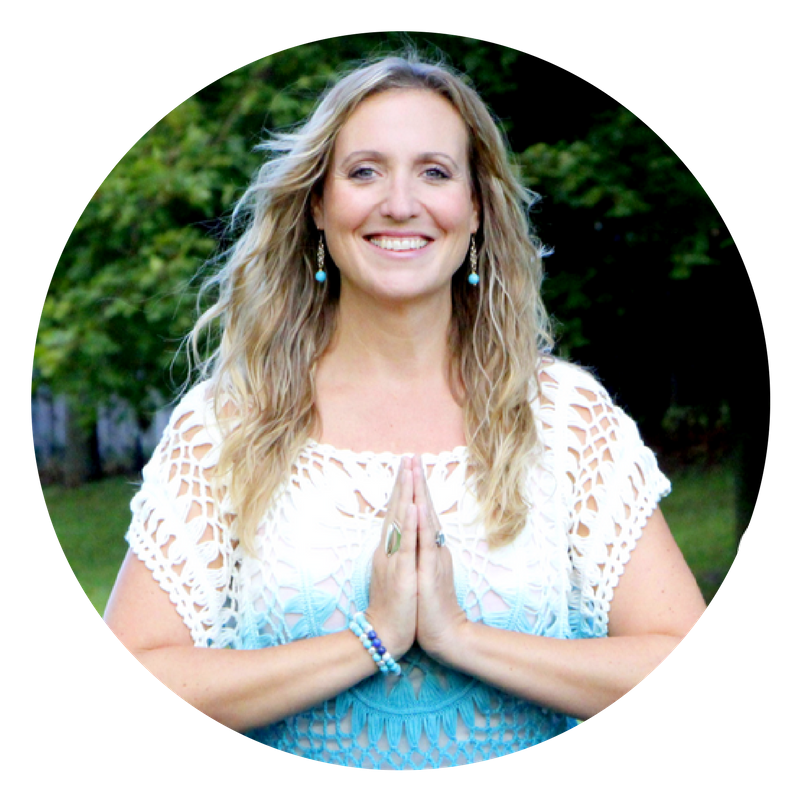 "I've known Vita for a long time.   Her gentle and genuine approach to help others shows in the passion and heart-centered style she demonstrates.   She has an ability to connect with people at the heart level and is able to build an instant rapport.
She offers her clients the tools and strategies needed to transform their life, step through fear, and take empowered action to really connect to their truth and power and seek HAPPINESS within.
And she's fun!
If you are looking for someone who is authentic and provides the love and support you need to overcome obstacles or transcend your life, I highly recommend Vita." Billy Anderson, Founder, The Courage Crusade
"Vita is kind, sincere and very passionate about her work. She truly cares about the well-being of her clients and always offers authentic support and guidance during her sessions. If you are looking for authentic coaching support to create a foundation of self love, live more inspired, be happy and live well, and have a safe space to share your feelings and ideas then Vita is your girl." Teresa Mazzella ~ Create a Soulful Life
"Anytime I am in the presence of Vita I feel completely surrounded by her loving energy. She works from her heart and focuses all of her attention on you with unconditional love. She shares her ideas out of kindness and compassion and you can always trust that she will support and appreciate your vulnerability. She is truly a beautiful soul and has so many gifts to share. I love working with her
️ thank you Vita
" Jessica Connell
"I reconnected with Vita in the Fall in the hopes that she could help me with life coaching, goal setting and a deeper understanding of spirituality, etc... She has been fantastic - she has helped me answer so many of my own questions already! I feel she is able to read me well and is probably more intuitive than she thinks she is! It is so nice to develop a relationship where we are very much on the same page. I am loving the experience! I feel I am just on the edge of making breakthrough progress and she is able to push me into action, which is what I needed." Steve G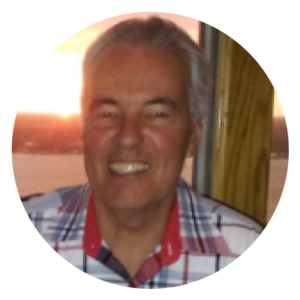 "I first met Vita on an angel site and was immediately attracted to her energy and to her approach. I arranged for a call earlier this month, and we had a follow up call the next week.
I had always been confused in the areas of intention and of joy. I've had traumas in my life which have led to a lot of mistrust of religion and spirituality. Vita was so gentle, and explained things in a way that I could understand, while honouring my issues. I immediately felt that I could trust her. She has a beautiful, instinctive insight and seemed to know exactly what I needed to hear. She gave me concrete actions to take in order to make soulful intentions and to bring joy into my life. I am very grateful for her advice and it's made a difference already." YC
"6 Quick & Simple Ways to Cope with Overwhelm – From FUNK to FUNCTION"